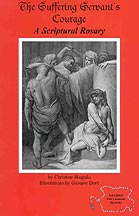 The Suffering Servant's Courage [$8.00]


by Christine Haapala and Illustrations by Gustave Dore
Align your sufferings with those of Christ and His Blessed Mother.

This prayer book integrates poignant Sacred Scripture verses about courage and fortitude, the prayers of the twenty mysteries of the Most Holy Rosary, and 28 illustrations from the inspired artistry of the 19th century Catholic illustrator Gustave Dore. Perfect meditations for everyone who wants to pray and unite their sufferings with the sufferings of Christ.

(2nd Edition with Luminous Mysteries)
NEW!!! Brochure on Confirmation Retreat Planning Kit
Confirmation Kit [$60.00]
Includes 5 copies of The Suffering Servant's Courage and
5 Copies of Sanctify my Heart and
300 free bookmarks - your choice
($133.50 when products sold separately)
Download a sample of the Watercolor Slide Show.



Rosary slide show program from Speak, Lord, I am Listening provided FREE with purchase of 2 Speak, Lord, I am Listening Prayer Books and 100 Rosary English Prayer Bookmarks. [$48.50]
Note: to substitute Spanish or Latin Bookmarks for English - call us at 888-652-9494.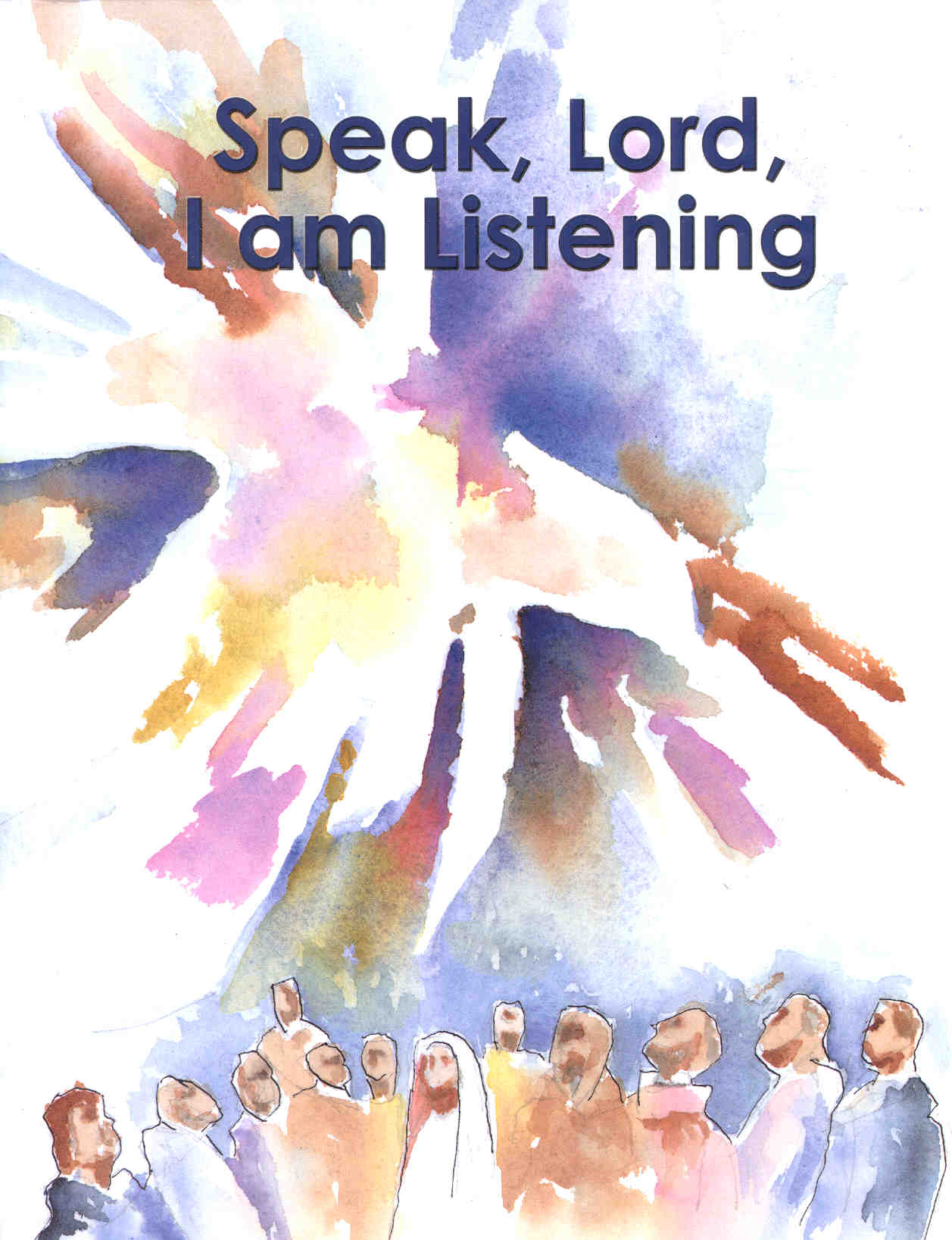 Speak, Lord, I am Listening - A Rosary Book [$12.00]
Order Book.

3 Times on the Catholic Best Seller's List for Children
as compiled by Catholic Book Publisher's Association
This Scriptural Rosary prayer book presents the richness of the Sacred Mysteries of the Most Holy Rosary in terms that children can visualize and understand.



Rosary Prayer Bookmarks [$24.50, sold in packages of 100]
Order bookmarks.
Front of Bookmark: Includes a collage of pictures from Speak, Lord, I am Listening.

Request Free Sample of the Prayer Bookmarks
Catholic School Principal
used the Stations of the Cross Slide Show during Lent
Christine,

Since we do not have a church yet (our school actually shares our gym with the parish), we do Stations twice during Lent. Of course, students are encouraged to attend Stations in the evening at their own parishes. Since we don't have church, we do not have Stations on the walls and we cannot have the students walk from station to station.

So, projecting the images seems to work best for us.

We split our student body into two separate groups (we have a student population of approximately 600). We have K-4 come together and 5-8 come together.

We do have a built in screen to project on to. Teachers took turns reading the text from the book. I distributed the bookmarks to the students.

Faculty members thought the pictures were very appropriate and beautifully illustrated. I also received many comments on including the information on contemporary saints. I think the students liked that part also.

Karen