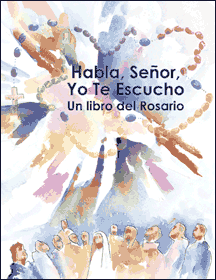 Habla, Señor, Yo Te Escucho Un libro del Rosario

This book is meant to be a Spanish Supplement to the English version. More information about Speak, Lord, I am Listening It is highly recommended that these two books be used together.

32 Pages, 4 Pages in Full Color, 28 Pages in Black and White. [$8.00]

con los Misterios Luminosos estudio y guia de discusion

por Christine Haapala Ilustrado por Gus Muller

Este libro de oraciones del Rosario B&iacuteblico presenta la riqueza de los Sagrados Misterios del Santo Rosario de manera que los niños lo puedan visualizar y comprender. Las acuarelas de Gus Muller utilizan toda la paleta de expresión del color para explorar las profundidades de la agon&iacutea de Cristo crucificado y llegar a las alturas del reinado glorioso de la Santísima Virgen María como Reina del Cielo y la Tierra. Las selecciones para meditar escogidas por Christine Haapala, producen gran discernamiento espiritual sobre los misteriosos acontecimientos de la vida de Jesús y María. Las Escrituras y acuarelas, junto con las oraciones del Santísimo Rosario, proporcionan una base de meditación para enseñar la oración y la devoción a Jesús y María.
Sample Pages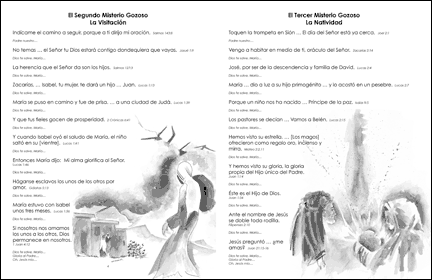 2nd Joyful Mystery - The Visitation
and
3rd Joyful Mystery - The Nativity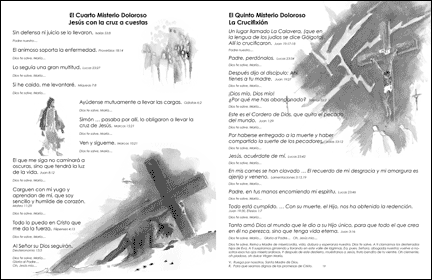 4th Sorrowful Mystery - The Carrying of the Cross
and
5th Sorrowful Mystery - The Crucifixion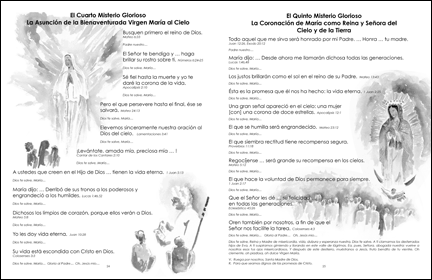 4th Glorious Mystery - The Assumption of Mary into Heaven
and
5th Glorious Mystery - The Coronation of Mary, Queen of Heaven and Earth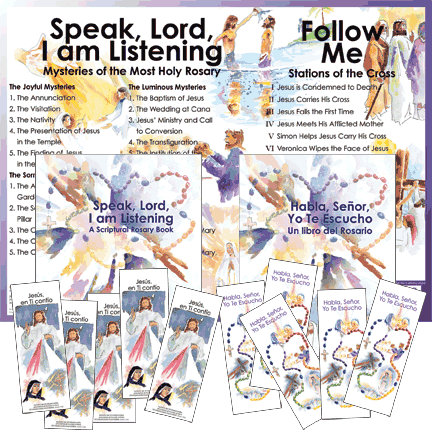 Bilingual Prayer Kit [$20.00]
($32.40 when products sold separately. Over 40% savings.
Habla, Señor, Yo Te Escucho (A Scriptural Rosary Book in Spanish)
Special Note: This book is currently printed in Black and White.
Speak, Lord, I am Listening (A Scriptural Rosary Book in English)
FREE BONUS
Rosary and Stations of the Cross Poster
20 Prayer Bookmarks - 10 Rosary in Spanish and 10 Divine Mercy in Spanish
More information about Speak, Lord, I am Listening